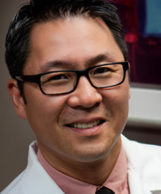 Dr. Yoon earned his podiatric degree form the California College of Podiatric Medicine.
He completed a podiatric surgical residency at Fountain Valley Regional Hospital in Southern California.
He is board certified in podiatric surgery. He is a diplomate of the American Board of Foot and Ankle Surgery and a Fellow of the American College of Foot and Ankle Surgeons.
Dr. Yoon has been practicing podiatry since 2000. Ever since he moved to Oregon from Southern California in 2001, he has realized he would not want to live or practice anywhere else.
Dr. Yoon is passionate about 3 things in his life: his family (his wife and 3 daughters), his practice, and last but not least, golf.