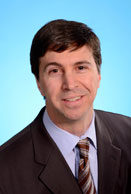 Specialty:
Orthopedic Surgery
Dr. Sugalski is a Board Certified Orthopaedic Surgeon with fellowship training in Sports Medicine. His commitment to excellence and to our community is exemplified by his role as the Chief of Surgery at Providence Milwaukie Hospital. He has extensive subspecialty training in Sports Medicine, arthroscopy, and joint replacement; and has a special interest in shoulder and knee surgery.
He began his training with an undergraduate degree in mechanical engineering at the University of Pennsylvania in Philadelphia. As an engineer, he designed jet airplane and helicopter engines, before moving on to study medicine at Columbia University in New York City. Dr. Sugalski remained at Columbia to complete a residency in Orthopaedic Surgery. While at Columbia, he devoted one year to the research of shoulder anatomy and biomechanics resulting in numerous scientific publications in the orthopaedic literature. He has presented his research to other specialists in his field at numerous national medical conferences.
Following his residency, Dr. Sugalski completed a fellowship in Sports Medicine in Minneapolis, MN. There he enjoyed the privilege of working with the team doctors of the Minnesota Vikings (NFL), Twins (MLB), Timberwolves (NBA), Wild (NHL), and Lynx (WNBA).
Dr. Sugalski was a competitive rower in college and has continued to enjoy sportsmanship and the great outdoors. He has made two transcontinental bicycle trips, traversing both the United States and the outback of northern Australia.