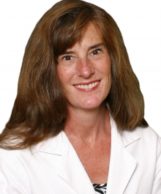 Specialty:
Otorhinolaryngology (ENT)
Plastic Surgery
Ear, Nose & Throat
Allergy
Endocrine Surgery
Facial Plastic Surgery
Head & Neck Surgery
Oncology: Surgical
Dr. Dew graduated from the Medical College of Georgia in Augusta. She later completed her surgical internship at Virginia Mason Hospital, Department of Surgery in Seattle. Dr. Dew finished her research fellowship at the University of Washington, Department of Otolaryngology, Bloedel Hearing Research Center also in Seattle. She brings The Oregon Clinic – ENT East several honors and awards, including the Vice-President's Research Award from the Western Section Triologic Society and the House Ear Institute Fellowship Alumni Grant.
Areas of Focus:
Allergy Testing
Endoscopic Sinus Surgery
Medical and Surgical Treatment of Allergic Rhinitis
Medical and Surgical Treatment of Chronic Sinusitis
Voice Disorders